Prevention and Collection
The circular transition starts with waste prevention, while separate collection of bio-waste requires good publicity and social acceptance. That is why it must be supported by awareness-raising campaigns targeting households and other producers, such as hotels and restaurants and green spaces managers, explaining why and how to cut down the amount of waste generated and how to sort it properly. Collection in itself is the second step. It covers the set up of a separate collection system, which includes a number of technological, organisational, regulatory as well as financial choices, depending on the local context. Initiatives like community or garden composting - the best options for closing the loop in low-density areas - are also part of this second step. A proper source collection keeps the level of impurity and contamination down as far as possible and enables the use of bio-waste as a secondary raw material. Lastly, further cleaning and sorting is required in order to achieve a high degree of purity, an absolute necessity for any valorisation option.
Food demand management model
In the City of Porto, the social economy sector and the tourism sector are major producers of avoidable food waste. To provide them with better tools to reduce food waste, this model has been developed to predict food waste in the social economy and tourism sectors.
Demonstrated in: Porto
Smart collection system tool
Seeking to improve its waste collection practices to separate bio-waste more effectively, Porto will implement a Smart Collection System tool based on a mathematical model that will integrate data from the new installed set of smart sensor containers with the transportation trucks.
Demonstrated in: Porto
OMSW flow optimisation tool
This software tool for municipalities can be used to model possible scenarios for separate collection of bio-waste, considering the data on bio-waste material flows, to develop the most optimal collection route. Factors such as type, origin and volume of the material, CO2 emissions and loading of the waste trucks, and distance travelled are optimised to plan in a way that minimises negative environmental impact.
Demonstrated in: Seville
Innovative sorting and treatment methods
The report describes different sorting and treating methods which can be applied to make bio-waste from public spaces suitable as feedstock for the production of bio-based products, or as a first step, to show the potential of the bio-waste to interested businesses that are currently using biomass from other sources.
Produced by: Apeldoorn
Full report to come
Finnish bio-waste collection and treatment systems
This report is a preparatory analysis of the current waste collection and treatment system in bio-waste in Finland and, more concretely, in Mikkeli, to improve the collection and sorting of bio-waste and to develop viable business models using the waste. The report lists potential business cases for the reuse, recycling and valorisation of bio-waste.
Produced by: Mikkeli
Full report to come
Bio-waste collection and sorting processes
The City of Mikkeli seeks to reduce the amount of quality bio-waste in their municipal solid waste, which is not reused or recovered currently, and increase the volumes of quality organic waste collected separately. The implementation plan describes how municipal solid waste composition will be studied and collection and sorting processes will be developed during the demonstration phase.
Produced by: Mikkeli
Full report to come
Diagnosis and characterisation of OMSW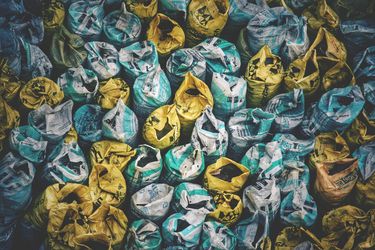 Seville aims to divert as much waste from landfill as possible and instead use the bio-waste fractions of municipal solid waste (OMSW) for higher value purposes. The diagnosis and characterisation of the current situation of the flow of organic matter (bio-waste + organic matter collected is still mixed with the rest fraction) is starting point to plan and apply a strategy that allows to achieve the European targets
Produced by: Seville
Full report to come